The question of whether or not the next episode of "Andor" would maintain the high standards the show set for itself has been answered, and that answer is a resounding yes.
The first three episodes, all released simultaneously last week, set an impressively high benchmark for this latest "Star Wars" live-action spin-off and … actually, episode 4, titled "Aldhani" is the best of the company so far. In all honesty, the thoughts of how far this show and story could go are enough to blow my mind.
We pick up pretty much right where we left off in episode three and the always amazing Stellan Skarsgård (Luthen Rael) has Diego Luna (Cassian Andor) aboard his unusual, yet strangely-familiar spaceship. It's called the Fondor Haulcraft and appears to be Corellian in design. It also appears to be based on concept art (opens in new tab) by James Klein, design supervisor for "Solo: A Star Wars Story" for the Millennium Falcon beginnings. It's great, isn't it, when the cool character of a sci-fi movie or TV show has a cool boat to match?
Related: "Andor" is a smart, exciting sci-fi that should make other studios take note
Skarsgård is such a prominent screen presence and his character in "Andor" is no different. he practically steals every scene he's in. And throughout this live action, the dialogue was consistently of a high standard between every character, major or otherwise. Lines like "It took the combined ingredients of idiocy, incompetence, and utter liberation for this farce to reach the absolute pinnacle of incredible destruction" make me want to rub my hands together with menacing glee.
Additionally, not only is the character development progressing nicely at just the right pace to keep us engrossed but not overwhelmed, but so is the story and world building. And given the period in which this particular story is set within the chronological order of the "Star Wars" films and television shows, it was inevitable that we would see the planet Coruscant, and it does not disappoint.
Where 'Andor' Sits in the 'Star Wars' Timeline…
• Episode 1 "The Phantom Menace" — 32 BBY
• Episode 2 "Attack of the Clones" — 22 BBY
• "The Clone Wars" – 22 BBY
• Episode 3 "Revenge of the Sith" — 19 BBY
• "Solo: A Star Wars Story" — BBY 10
• "Obi-Wan Kenobi" — BBY 9
• "Star Wars Rebels" — BBY 5
➜ "Andor" — begins in BBY 5 and will lead us to the events of "Rogue One"
• "Rogue One: A Star Wars Story" — the year of the Battle of Yavin
• Episode 4 "A New Hope" — the year of the Battle of Yavin
• Episode 5 "The Empire Strikes Back" — ABY 3
• Episode 6 "Return of the Jedi" — ABY 4…and so on
(BBY – Before the Battle of Yavin, ABY – After the Battle of Yavin)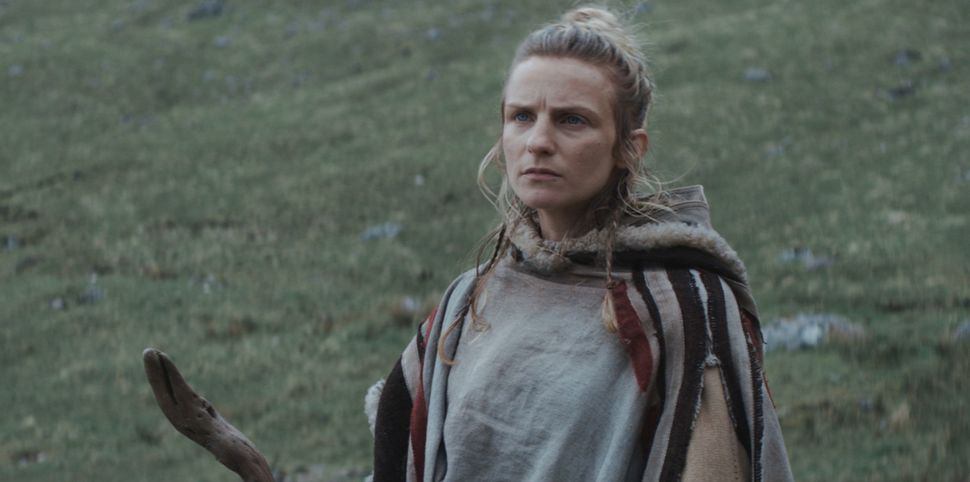 We also get to see the Empire at a slightly younger age than we were first introduced to all those years ago in "A New Hope." And while Kyle Soller has been positively delicious as the overly ambitious, domineering Deputy Inspector Syril Karn, who has served as the main antagonist thus far, we're introduced to the equally interesting Denise Gough as Imperial Security Bureau Lieutenant Dedra Meero who, despite getting the tertiary plot thread, makes an indelible impression, and we welcome the opportunity to see more of her, which we almost certainly will.
Hopefully we haven't seen the last of Karn and we suspect not. The turn his character will take remains to be seen. To paraphrase Senator Palpatine, "we will follow his career with great interest."
The stark, sterile production design of the Imperial Security Bureau is a beautiful contrast to the verdant setting of the main plot thread, Cassian Andor's first introduction to the rebel forces on the planet Aldhani with Faye Marsay (Vel Sartha). Much of "Andor" was filmed in the United Kingdom, with locations as far away as Pitlochry, Scotland and the East London Docklands, which was also used for interior shots of Scarif in "Rogue One." It's always fun to see British actors play Imperial officers and this has been consistent throughout 'Star Wars' (not to forget Peter Cushing). Unusually, a decision was made here to use the British pronunciation of 'lieutenant', which isn't a bad thing at all — it definitely adds a… je ne sais quoi. It's just unusual for a show of this scale to reach a very wide international audience. Perhaps this is further proof that showrunner Tony Gilroy was indeed left alone by the studio to produce exactly the show he wanted. And we are ever so grateful.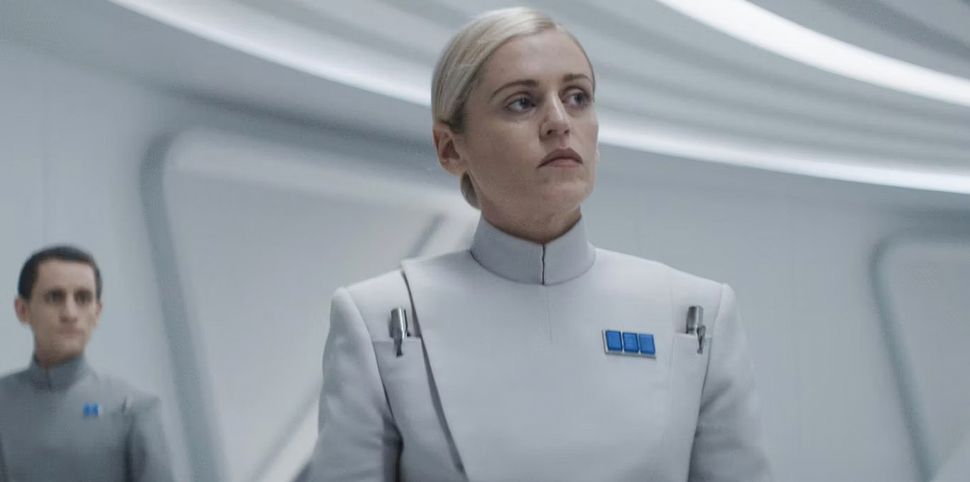 In no way is this show predictable, not yet at least, and equally unusual for a show of this scale, we are drawn in and quickly invested heavily in each character. And it's only the fourth episode. Even more delicious layers are added as the plot thickens like a rich, robust stew. Equally important is the first glimpse into the complicated personal life of the politician and key future leader of the Rebel Alliance, Mon Mothma, magnificently played once again by Genevieve O'Reilly, who played the same character in "Rogue One."
Her subtle interaction with Luthen Rael in the luxury antique shop on Coruscant was without a doubt the highlight of this week. Fans have spotted distinctive Easter eggs (opens in new tab) since the episode aired, but more importantly, it gave us a beautiful insight into Skarsgård's character, and he looks just as interesting as Erik Selvig turned out to be. What makes the pacing on this show so effective is that while Andor's journey this week was relatively simple, it gave each of the other characters a chance to build some compelling groundwork.
Nicholas Britell's musical score is also worth mentioning, as this week is more noticeable than previous episodes. It's strength, like everything else in this sci-fi epic, is subtlety. Like a slow-building crescendo, perfectly mirroring the story, his presence grows stronger as the show progresses.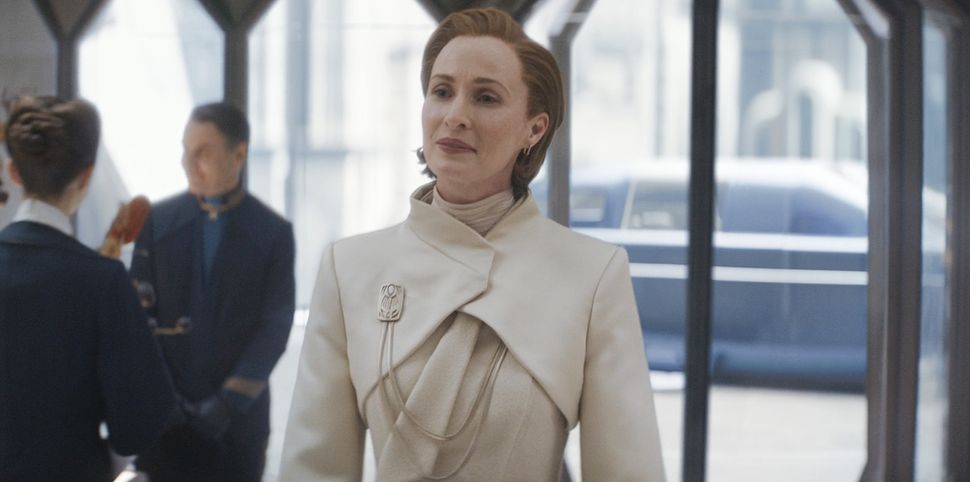 If "Andor" continues with this refreshingly high quality, it will, without a doubt, earn a place up there among the giants. It feels more like a well-written, beautifully crafted drama that just happens to be set in space than science fiction per se. And that's rather refreshing. There's no doubt that after "Andor," the Gilroy team will be able to write their own ticket, and wouldn't it be great if they lent their talents to another sci-fi franchise, say… a "Stargate" reboot? Come on, make it happen.
In other, rather sad, "Star Wars" news, according to The Hollywood Reporter (opens in new tab)"Rogue Squadron" — the play to be directed (opens in new tab) by Patty Jenkins, has been "removed from the studio's production schedule," essentially amounting to an indefinite postponement. Obviously, this one yet it has a December 22, 2023 release date, but it's hard to see that happening now that pre-production has stalled. Perhaps Lucasfilm chief Kathleen Kennedy will revisit the issue after the critical success of "Andor," but we'll have to wait and see.
Follow Scott Snowden Twitter (opens in new tab). Follow us on Twitter @Spacedotcom (opens in new tab) and up Facebook (opens in new tab).