ONEAfter a night at sea on the ferry from the Faroe Islands, a jagged, stormy Iceland emerges. With much of Europe in heat, it's a shock to see snow on the horizon. The ferry sails up a long fjord, docking at the small east coast town of Seyðisfjörður.
The weather town is lovely and bustling with tourists. I pack my mountain bike and set off, cutting across the northern bank of the fjord and soon leaving the tarmac behind. Iceland has seen a tourism boom in the past decade, fueled by Game of Thrones and Instagram. One result is that hotspots are now red. A waterfall or a view that is considered special is flooded. But the rest are ignored.
In an abandoned farmhouse I leave the bike and climb towards an idyllic waterfall. The ground is thick with orchids, crowberries and tiny birches that took years to reach ankle height. The water flows over deep, spongy beds of noisy green moss. Bees and butterflies swarm over patches of wild angelica. Lie down.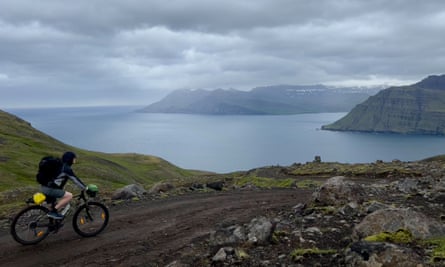 I had been warned about the Víknaslóðir trail north: how difficult it can be for cyclists. That day I discover an important truth: if Icelanders say something is difficult, it is. As the landscape itself is not adorned with trees, so the words of men are not clothed. I can't take my bike and kit north. I'm coming back. I will have to start at the other end of this multi-day route, a 57-mile road trip north to Borgarfjörður Eystri.
When I finally get there, I find a small town on a beach with rosy mountains. It may not have the quaint vintage looks of Sejðisfjørður, but Borgarfjörður has been jolted back to life by its youngsters who have opened a shop, a very cool bar and several restaurants in recent years. When campsite manager Arni and his wife had a baby in 2020, it was the first child born here in years and the entire town of 150 celebrated. eider duck farm sent a quilt.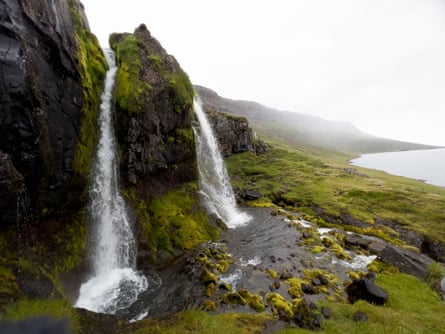 Arnie is excited by my plan. We study the map. "You have to push the bike here and there. This river must be swum." I note everything. "You will buy food in the shop here – there is nothing where you go. Instead of pushing all the way to Seyðisfjörður, which, as you discovered, is very tough…" he smiles wryly, "you can come back this way".
I buy food and spend the rest of the day watching inflatables at the end of the bay. This is definitely a tourist honeypot, but that may not be a bad thing. People unwittingly keep predators at bay while nestlings nestle under the boardwalk and pose for photos. A German visitor tells me: "I keep coming back because inflatables make me happy."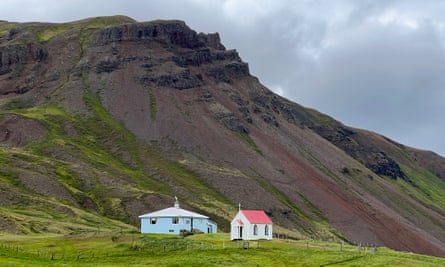 The next morning, in a light cold rain, I begin the long, sweet climb south. I get one last great view of the bay and then I'm in the cloud. The mountain pass is gloomy with gusts and sleet, but the descent is an exhilarating burst of speed and splash. Then the valley opens up below and I see the mountain hut of Breiðavík, a small oasis in a vast, treeless desert. I arrive in the late afternoon to find two bunks and a large kitchen-living room with a log burner. I turn on the log burner, warm up, and do some reading: I may have forgotten to bring any pants with me, but at least I have War and Peace. If the logs run out, it will keep me warm.
Later I cycle along a thin path to a black beach where a whale skeleton is scattered and watch arctic terns dance along the wreckage. When I return, a large group of Icelandic hikers are cooking fish outside in a rising storm that they don't seem to notice. I am quickly adopted and have a pleasant dinner with them.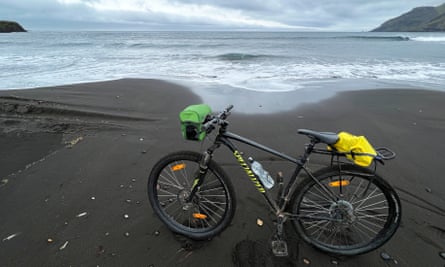 The next morning I pedal into a wild wind bearing sheets of freezing rain. I have lost track of the river I have to walk because there are dozens of young people. When the storm rips a hole in the cloud, I see peaks covered in snow. I cross a high pass and descend to another deserted beach in Húsavík. My map shows when each settlement along this coast was abandoned, most abandoned in the 1940s, but here they lasted until the 1970s. There is a small church and a rich meadow where a tiny patch of cemetery is being eaten away by the relentless sea, while only two rusty iron crosses remain.
I push through a blizzard over the next mountain pass, loving the wild isolation and thrilling revelation, through torn clouds, through vast mosses and silent grave fjords far below.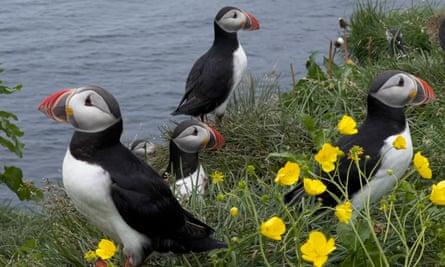 Finally, I arrive at Lóðmundarfjörður mountain hut, the highlight of my no-fly bike odyssey. Tomorrow I'll be back in Borgarfjörður, warming up in Vök's hot pools, then taking the three-day ferry back to Denmark, a long, slow return that will be a welcome change from the usual steep key of airports. Almost all of my journey has been achieved at speeds below 20mph and, to my surprise, I'm happy to keep it that way.
Borgarfjörður bike hire from £37 per day. Smyril Line travels from Iceland to Denmark once a week, all year round, cycle passenger from £152 DFDS Amsterdam-Newcastle service: £78 each for two cyclists sharing an inside cabin. Hotel Aldan in Seyðisfjörður, doubles from £118. Alfheimar Guesthouse in Borgarfjörður, double from £98. BrayHeyavík and LoHeycosmicFjörður huts cost £50 per night or £17 for camping. Visit Austurland, Visit Borgarfjörður